North American Collaboration Summit
September 28-30, 2020 Branson, MO
Susan Hanley LLC
represents a connected network of forward-thinking strategists, technical architects, and business analysts dedicated to helping organizations build effective portal and collaboration solutions – solutions with measurable results.
Successful portal, collaboration, and knowledge management solutions require an investment in a lot more than just technology. Organizational and political (process and people) strategies have a much greater impact and as a result, a comprehensive strategy is vital for success.
Sue and her network of associates can help your organization realize clear and tangible value from your investment in portal and collaboration technologies, especially Microsoft SharePoint, to improve your organization's ability to:
Share and leverage expertise – both inside the company and as part of an extended network of customers, suppliers and partners
Find and organize information assets with an effective information architecture design
Build awareness and gain adoption for your intranet, portal and collaboration solutions
Plan an effective governance strategy
Demonstrate measurable value from your investments in portal and collaboration technology
Upcoming Speaking Engagements
While upcoming in-person events may be on hold for a while, I look forward to the opportunity to connect online!
July 13, 2020, 1:50 pm ET (online).
Teams Governance Mini Summit
. How to create a governance, training, and adoption resource center for Microsoft 365
October 14-16, 2020
.
European SharePoint, Office 365, & Azure Conference Online
. The European SharePoint, Office 365 and Azure Conference is now rescheduled to take place on 8-11 November 2021 in the RAI Convention Centre, Amsterdam. But, there will still be a great event this year - just moved online!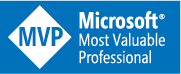 Microsoft Conference Roadmap Slides